Sleep 
QuantaGram™
QuantaGram Sleep Holograms help support acupressure in balancing your bodies energy system to support a healthy and restful sleep.
Revitalize and feel refreshed at the end of the day.
These non-transdermal (nothing is absorbed into your body) are safe and easy to use. Quantum Infused with subtle energetic and herbal frequencies.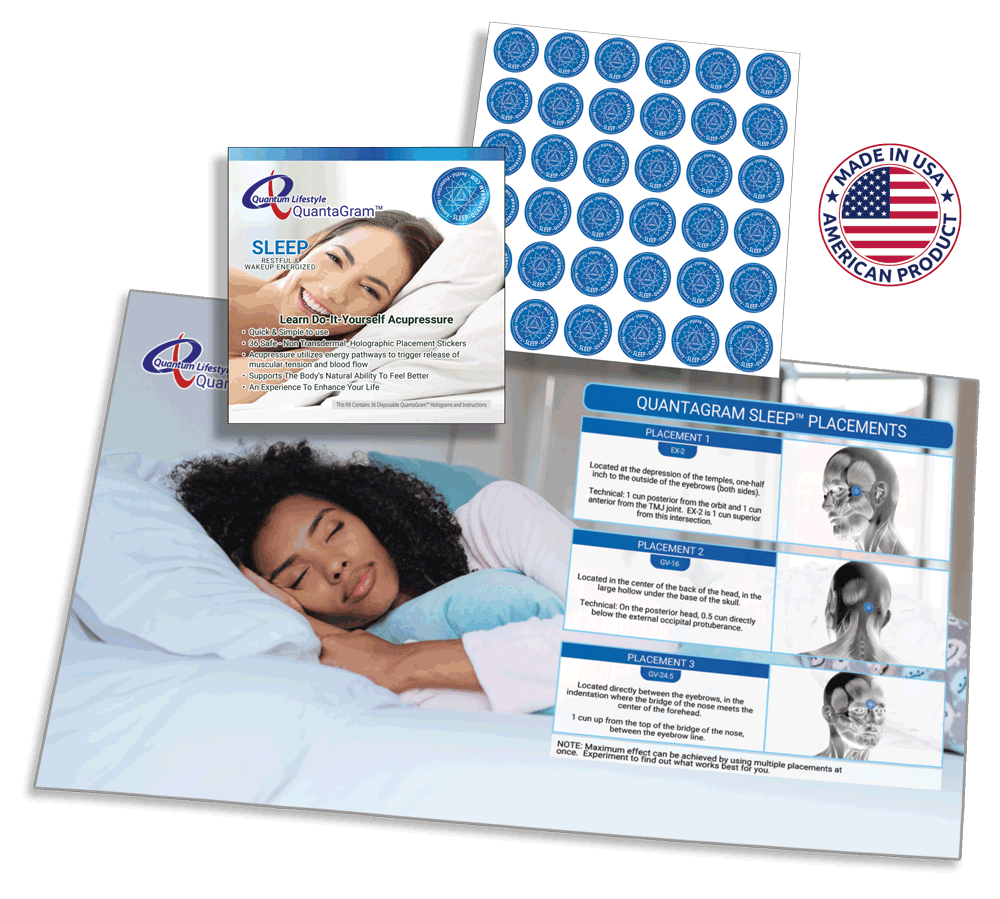 Can't Sleep at night? Tired all day?
Studies show that 1 in 3 adults don't get enough sleep.
Insomnia is higher among older people and women.
30-40% of adults say they have symptoms of insomnia.
10-15% of adults have cronic insomnia.
38% wake feeling unrefreshed.
32% wake during the night.
21% wake too early.
Sleeping pills and medicines are dangerous for your health and may do more harm than good.
*US National Institute of Health (https://www.sleepfoundation.org/articles/insomnia-and-sleep)