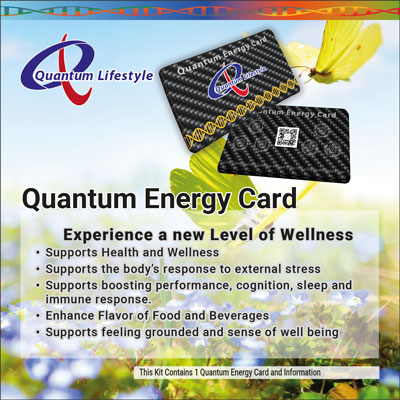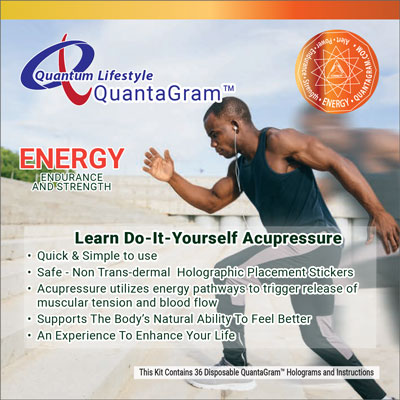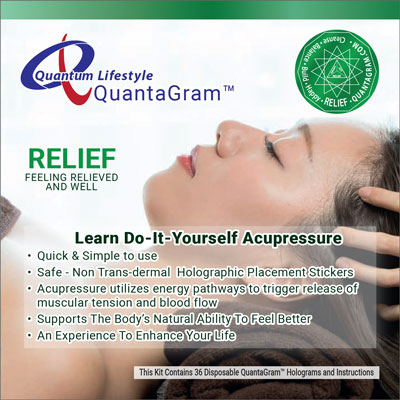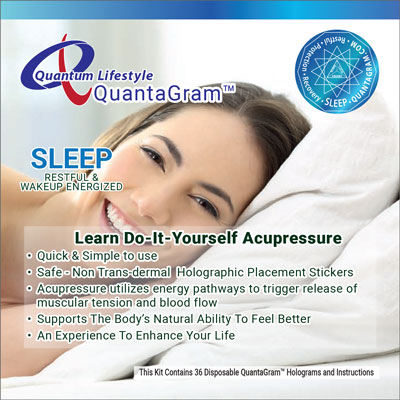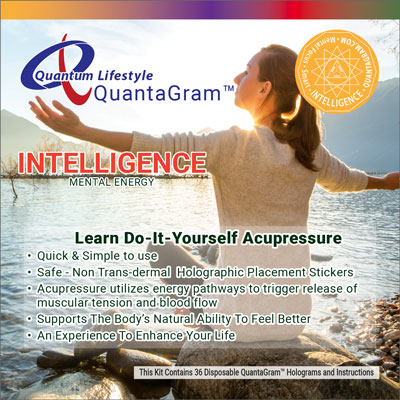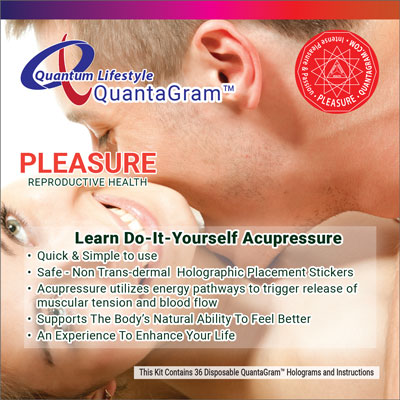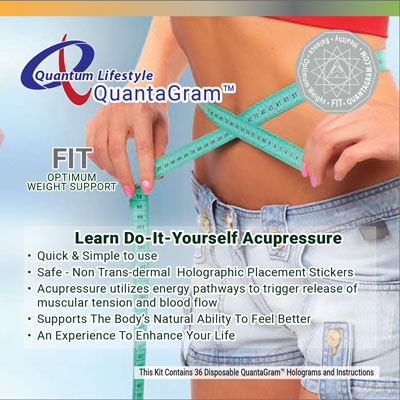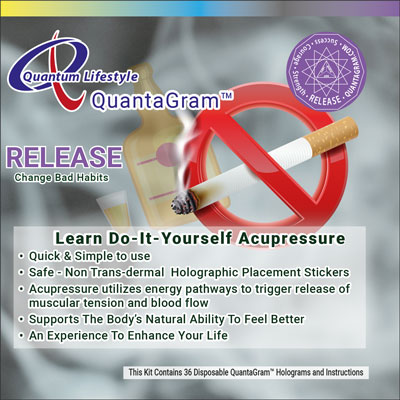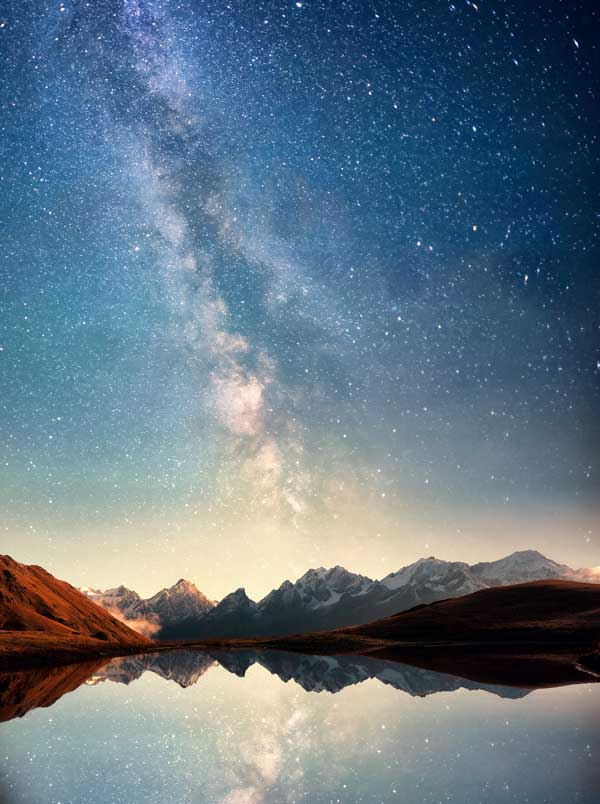 Where Future Meets The Past
For thousands of years, generations have embraced and benefited from the ancient art of Acupuncture. Now you too can enjoy the benefits of this ancient practice without the invasive insertion of needles.
If you're looking for an alternative to Drugs, Potions, Lotions, or expensive time-consuming sessions, our "Do it Yourself Acupressure Kits" may be what you're looking for.
Utilizing state of the art Quantum Mechanics along with our proprietary Quantum Infused holograms, called, Quantagrams™, can support the desired results that you're looking for.
No chemicals, safe, affordable, and so easy to use, you'll be amazed at the results.
The Quantum Energy Card, Relief and Energy quantagrams have given me my life back. I am no longer a prisoner to my fibromyalgia or arthritis. After 15 years of being a prisoner to these diseases I now enjoy my life again. Thank you Quantum Lifestyle.
I put the sleep ones on 15 minutes before bed.
And I'm out.
I wake up feeling refreshed and well rested.
I had a lot of palpitations or tachycardia, I couldn't climb the stairs, I was agitated, he began to use the Quantum energy card and that improved. I also had a fall, fractured my knee and started the headaches and with the relief Quantagram all those pains disappeared and now I feel much better. I have a lot of faith in all these products.
Luckily I have not had symptoms or serious illnesses, but I have been able to perceive the difference when I put on the quantagram of sleep, energy, intelligence. I remember one night I stayed working until 2am and I had the splashes of energy and intelligence with me and I was super awake and she told me and now how do I sleep, then I put on the sleep quantagram and magically when I put my head on the pillow, I slept peacefully.
My wrist is full of arthritis and now inoperable carpal tunnel. Had to sell motorcycle, couldn't use my chainsaw, hammer, or do any renovation work. With the relief quantagrams the swelling is way down and comfort is up. Back to living again!
RELEASE - I have been smoking tobacco for over 15 years. I chose to use Release holograms because I want tobacco to be out of my life. I put the holograms on the 3 points indicated in the instructions. I feel a positive energy, as soon as the urge to smoke is present our desire is diverted by making us think of something else, I do not feel nervousness or lack. I tested a few days without the holograms, I smoke more than when I wear them. So I choose to wear them for 3 days and take a 2-day break to get to quitting smoking without pressure.
I had little energy, also emotionally I did not feel well because I was going through some difficult moments in my life that made me very depressed and with only 1 day after having placed 1 relief Quantagram in the thymus area I began to feel the changes in my emotions , I started to have more energy and I felt happy and with a lot of strength to keep going. I no longer have depression and I feel very happy and eager to do my daily routine. Now I use all the products and the quantum energy card because of the beautiful experience I had from day one.
I started using the "Do-It-Your-Self" Acupressure Kit with QuantaGrams in December 2021. By March 2022 I had already lost more than 12 pounds. The wonderful thing about this is that my weight was always between 168 to 175 pounds. Today, almost a year later, my weight is 135 pounds, and I maintain it thanks to the combination of my wonderful fit quantagrams. No rebound effect, no anxieties, no pressure to lose weight!
After my Hernia surgery, I was given a prescription for pain. After applying the Relief Quantagrams I had no need to fill the prescription. Totally amazing.
I work night shifts and have found that using the Sleep QuantaGrams, I am able to get longer and deeper sleeps during the day. Wake up well rested and ready to go for next shift
I was ready for Dialysis, after going through the COVID process my kidney collapsed and it was only working at 28% with the use of the card and the relief, energy and Pleasure Quantagrams. In addition to always drinking structured water. After a month the doctor told me that I did not have to undergo dialysis and that my kidney was already working at 85%. After 6 months with these products, I can tell you that my kidneys are working 100% after doing the laboratory tests. I am very excited and happy to have these products.
I was fighting a sinus infection, or a cold of some sort, and my nose was so stopped up that I couldn't breathe through it, yet it was constantly running like a faucet that would not stop dripping! My mom had me put the Relieve holograms over my sinuses and within about three minutes my nose had opened up and I was able to breathe again and within five minutes, my nose stopped dripping! I am amazed how just how quickly this product works!
Last week I broke my toe....again. This time I used the Relief Quantagrams.....bruising and discomfort lasted days instead of months. I was amazed
I spent about 2 years with Depression, very negative thoughts and emotions.
So many answers to prayers that I made reached the Quantagrams.
I placed a relief one on my chest and began to feel the calm that I so longed for.
I can also say that with the problem of depression sometimes I couldn't focus or concentrate well and I started using the Quantagrams of cognitive intelligence and now I have more mental clarity.
Goodbye to depression, I feel very excited.
I was a pedestrian hit by car going over 50 miles an hour in January 2017. I flew 30 feet in the air and landed on my face, because of this head injury, I can get vertigo from simply sneezing! I discovered QuantaGrams October of 2022 and decided to give them a try after suffering from debilitating vertigo symptoms for over two weeks. I placed a Relief patch on the acupressure point behind my ears and ALL of my symptoms vanished after just 5 minutes and I have remained symptom-free! This new holographic energy transfer technology has been life-changing for me!
Quantum Frequency System
Providing You With A Recipe For Health, Wealth and Happiness…
Products & Training
Do-It-Yourself Acupressure Kits
Developed by Quantum Lifestyle CEO, Ray Sickles, and friend, John Schaeffer, Sports Scientist and Trainer of Professional and Olympic Athletes

Over 15 years research, development, and use

Proprietary product, formula, and processes developed by the CEO

Manufactured in our facilities in the USA

Holographic Stickers (QuantaGrams™) are infused with proprietary subtle resonant herbal and earth frequencies.

QuantaGrams™ deliver a subtle quantum message to your body

Each Kit includes 36 Quantum Infused QuantaGrams™ with instructions

Exclusive book available, ACUPRESSURE USING HOLOGRAPHIC TECHNOLOGY, written by John Schaeffer

All Products are EXCLUSIVE from Quantum Lifestyle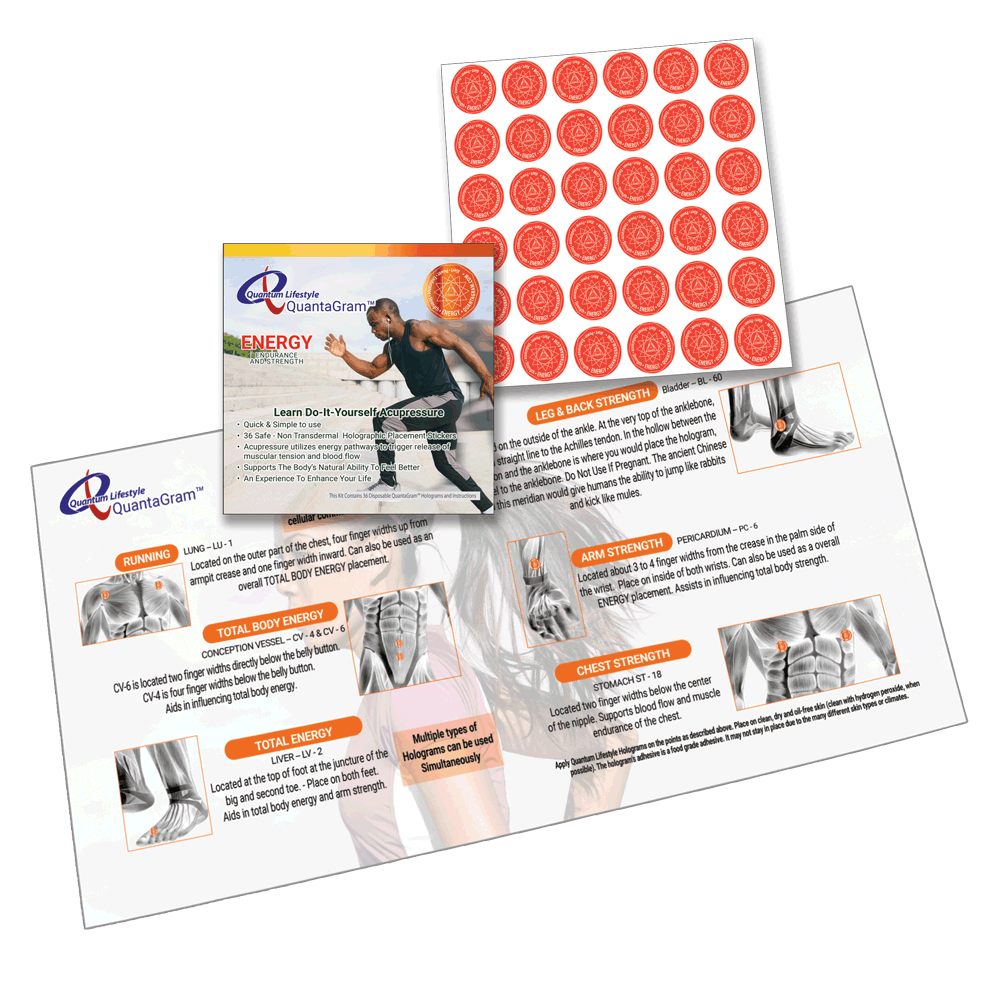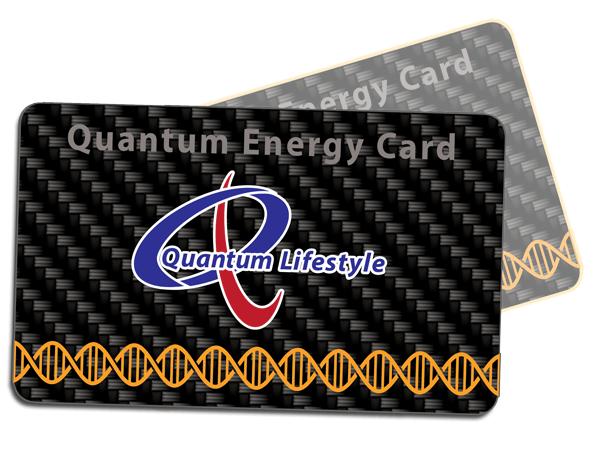 Unique Carbon Fiber card (credit card size)
Designed to carry in your pocket, purse or with a lanyard
Supports delivering a sense of well being and balance
Quantum Infused with resonant herbal and earth frequencies
Manufactured in our facility in the USA
Experience the difference in taste of food and drinks with the use of the Quantum Energy Card
Includes instructions to clear your energy
Meet The Quantum Lifestyle Team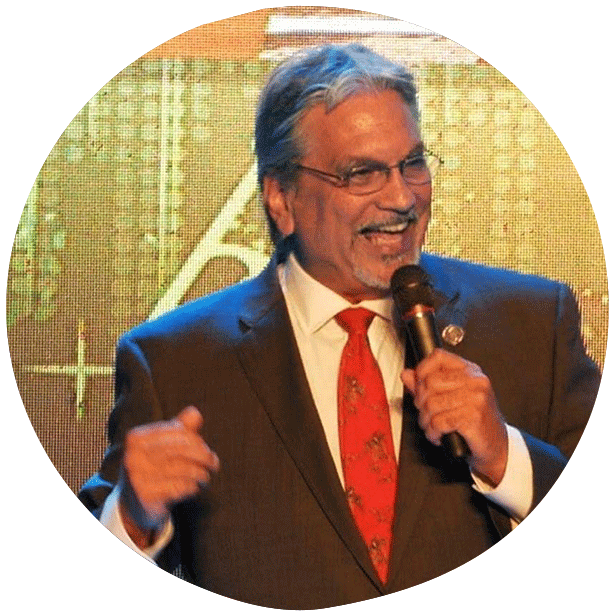 Ray Sickles
CEO, Co-Founder & Product Creator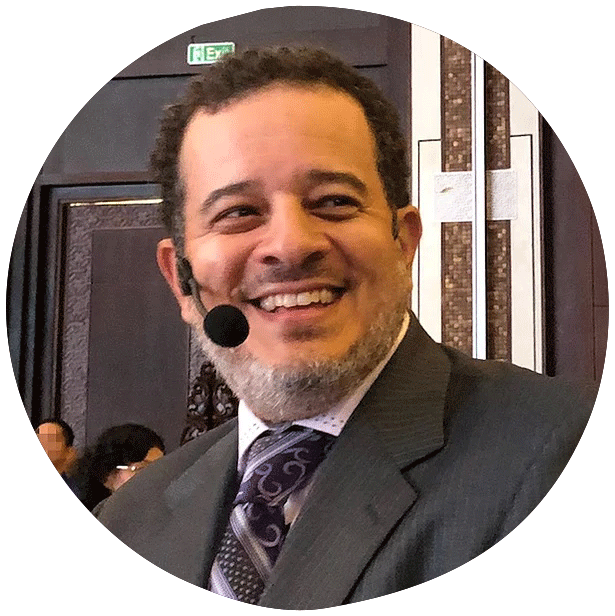 David Neal
President & Co-Founder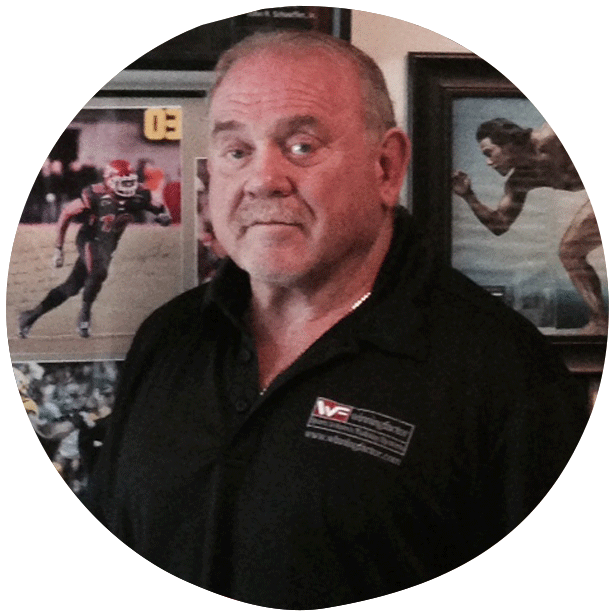 John Schaeffer
Sports Scientist Consultant
To enrich and empower people's lives utilizing groundbreaking personal improvement quantum technology.
To share products, techniques, and knowledge that will enable individuals worldwide to obtain balance and harmony throughout their bodies. While also focusing on physical, emotional, mental, and financial well-being.
A Great Pay Plan, Not a Prey or Pray Plan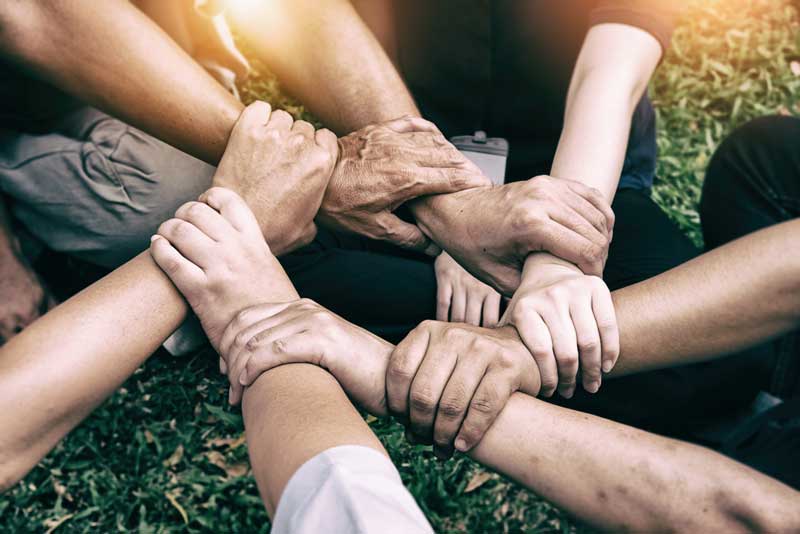 "Teamwork Makes The Dream Work"
Retail Profit From Your Personal e-Commerce Site

Fast Start Training Bonuses

Weekly Rank Payouts

Personal Sponsored Matching Bonuses

Monthly Lifestyle Bonuses

Q-Life Bonus

No Front or Back End Loading

Achievable, Realistic, and Attainable Ranks

No Ridiculous Quotas

Seamless Pay Plan
Weekly and Monthly Payments Paid on
Your Quantum Lifestyle Visa Card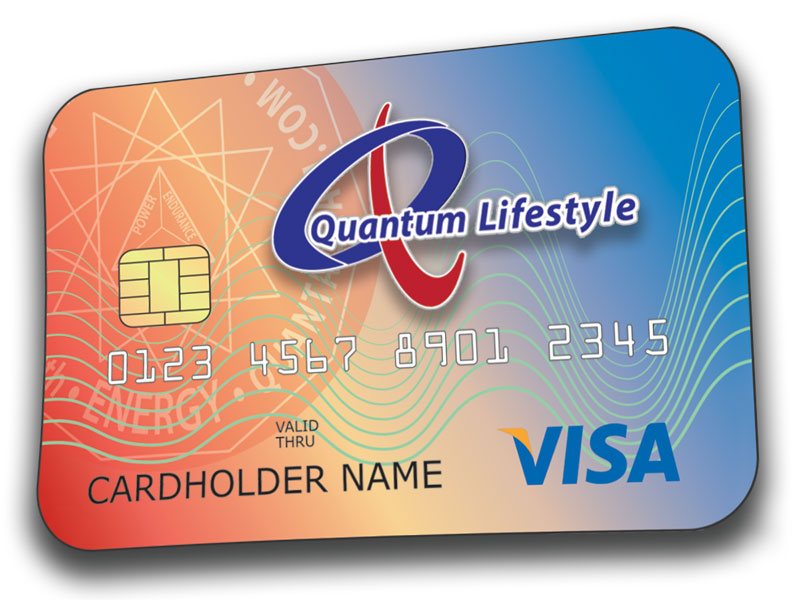 Designed For Today's Economic Times So You Can Dream Again
6 Ways to Earn Income

Get started for as little $19.95 USD

With Signup Receive:

FREE $59.95 USD value Sample Pack

FREE state of the art back office 

FREE personal web site (just like this one)

FREE retail shopping cart

FREE promotional and training materials

FREE Shipping in USA (orders over $100)

International business with distribution centers in many countries

In business for yourself but not by yourself

Zoom opportunity meetings and training calls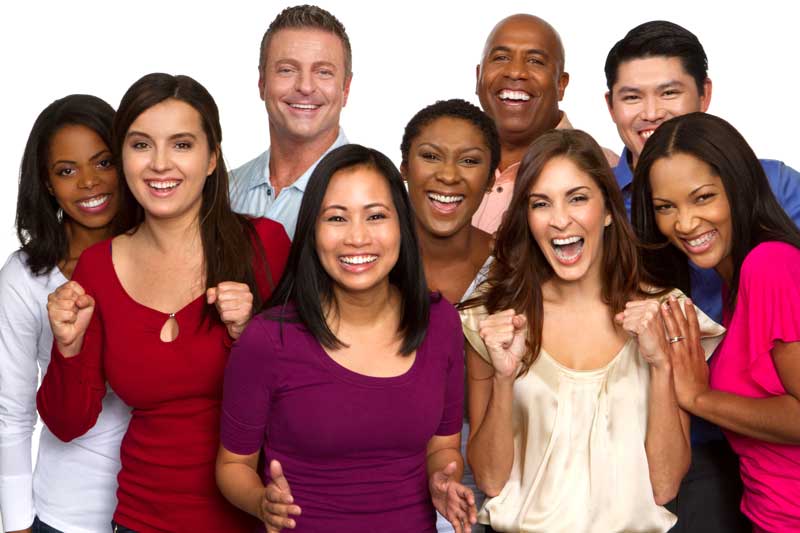 Easy • Simple • You Can Do It