Acupressure Using Holographic Technology
"Do-It-Yourself Acupressure" Kit
Featuring Quantum Infused Holograms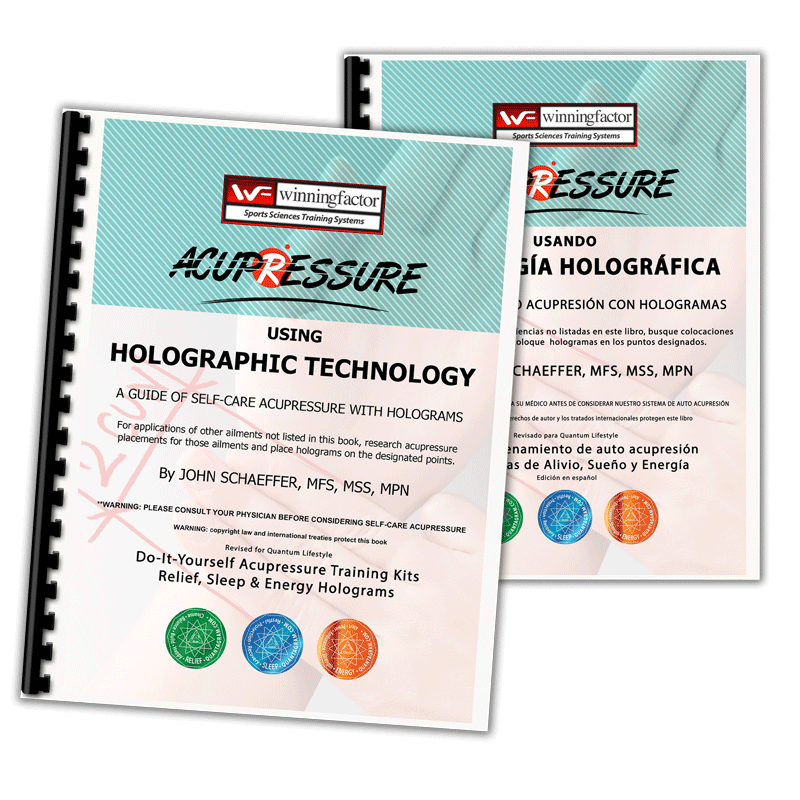 Two friends got together over 15 years ago and began experimenting with holograms and frequency. Ray Sickles, Quantum Lifestyle CEO and John Schaeffer,MFS, MSS, MPN, and World Heavy Weight Champion in Powerlifting and Kick Boxing. Additionally, John is a trainer for Pro and Olympic Athletes. This friendship became a deep search into quantum technology using frequency and finding a method to deliver harmonic frequencies into the human body through acupressure points.
John Schaeffer continues to use this technology with his Pro and Olympic Athletes in his training facility and Ray has developed the QuantaGram which has been helping thousands of people in every corner of the world.  The QuantaGram is now exclusively sold by Quantum Lifestyle Affiliates.
John has written and incredible archive of acupressure points in this 193 page book ACUPRESSURE USING HOLOGRAPHIC TECHNOLOGY to use with the QuantaGrams. This is a must have book for changing your life with the use of our QuantaGram products.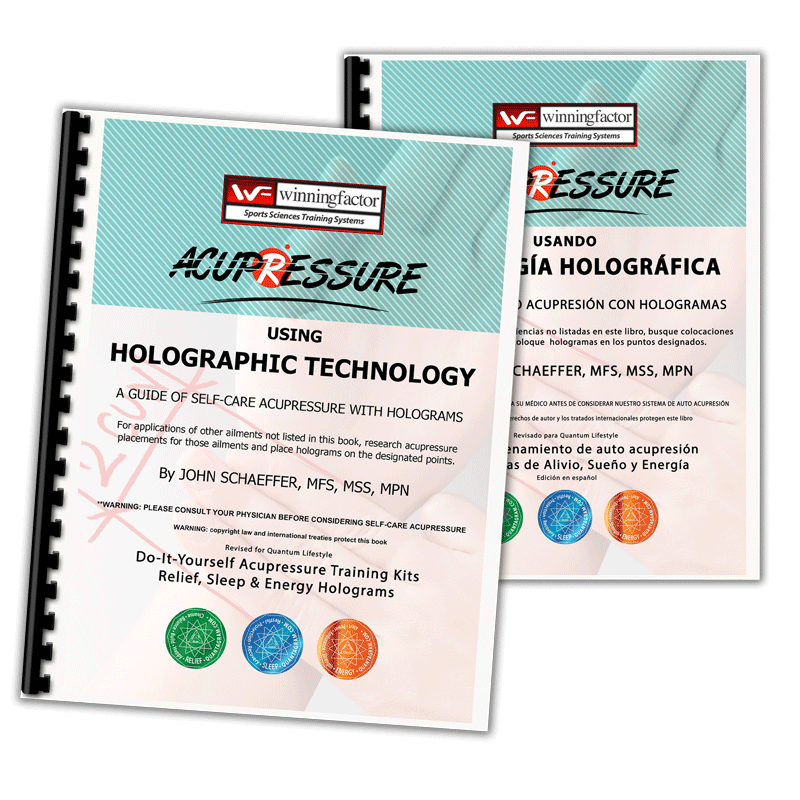 This 193 page book contains many acupoints, instructions and diagrams. This information will provide anyone a path to supporting their journey to a better sense of well being.