"Do-It-Yourself Acupressure" Kit
Featuring Quantum Infused Holograms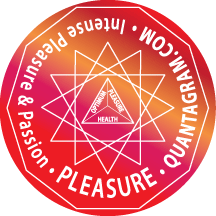 PLEASURE CAN MEAN DIFFERENT THINGS TO DIFFERENT PEOPLE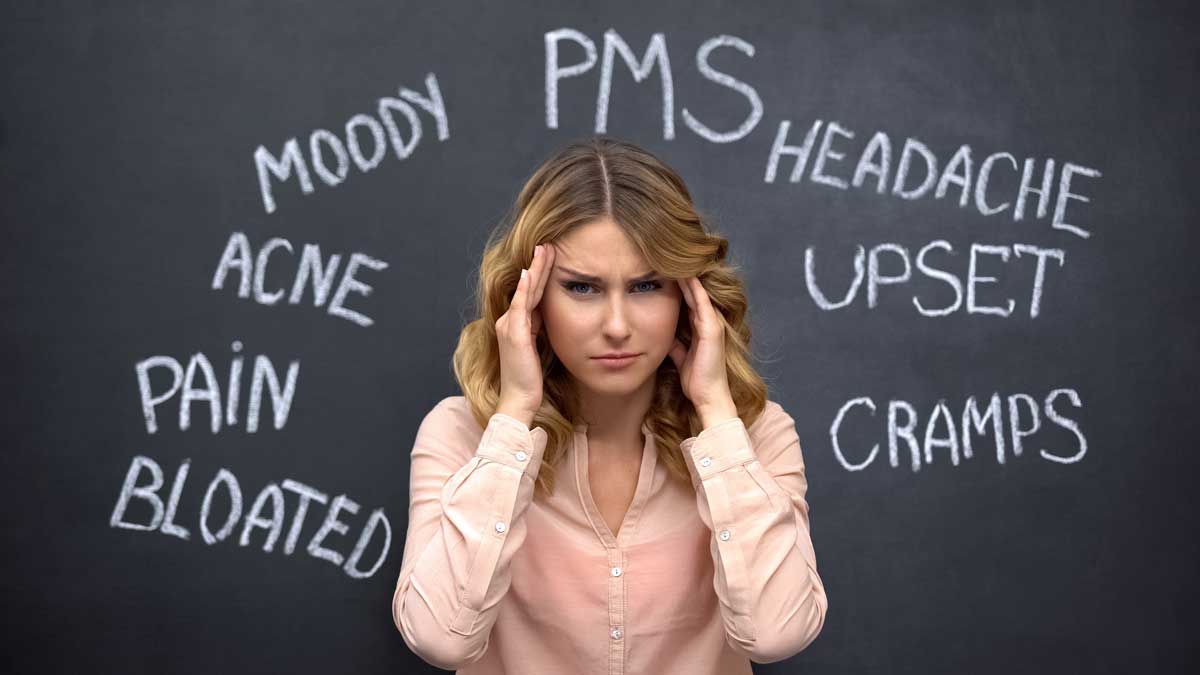 Acupressure with our "Do-It-Yourself" Acupressure Kits may have benefits supporting regulating hormones in the body, including reducing symptoms of PMS, menopause, and infertility. It's all about making your life full, alive, and in balance with Quantum Energy by empowering you to taking care of your self.
Of course, we can't fail to mention that the instructions include some great acupoints to enhance other areas of your health as well.
It is important to note that acupressure should not be used as a substitute for proven medical treatments, and individuals should consult with a qualified healthcare professional before trying acupressure for hormone regulation. Hormonal imbalances are complex conditions that may need a combination of therapies and treatments, including medication, diet and lifestyle changes, and therapy.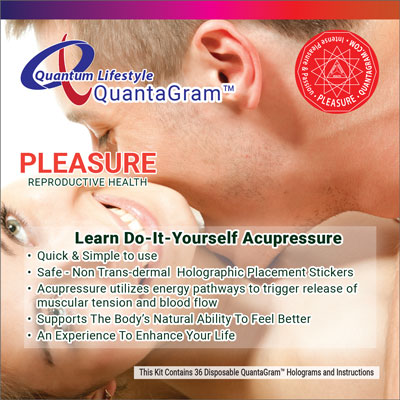 Each "Do-It-Yourself" Acupressure Kit contains 36 disposable self adhesive Quantum Infused QuantaGrams.
Also included are detailed instructions for placement on or near acupoints best to support your desired result.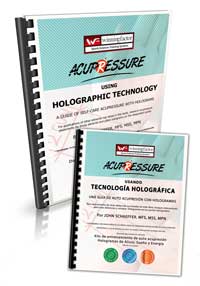 Exclusive book about holograms and acupressure
ACUPRESSURE USING HOLOGRAPHIC TECHNOLOGY
Written by John Schaeffer, Sports Scientist, Trainer of Pro Sports and Olympic Athletes. English and Spanish version.
Read More…