"Do-It-Yourself Acupressure" Kit
Featuring Quantum Infused Holograms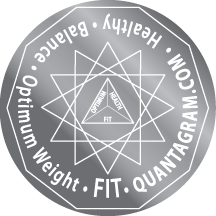 DOCUMENTATION BEATS CONVERSATION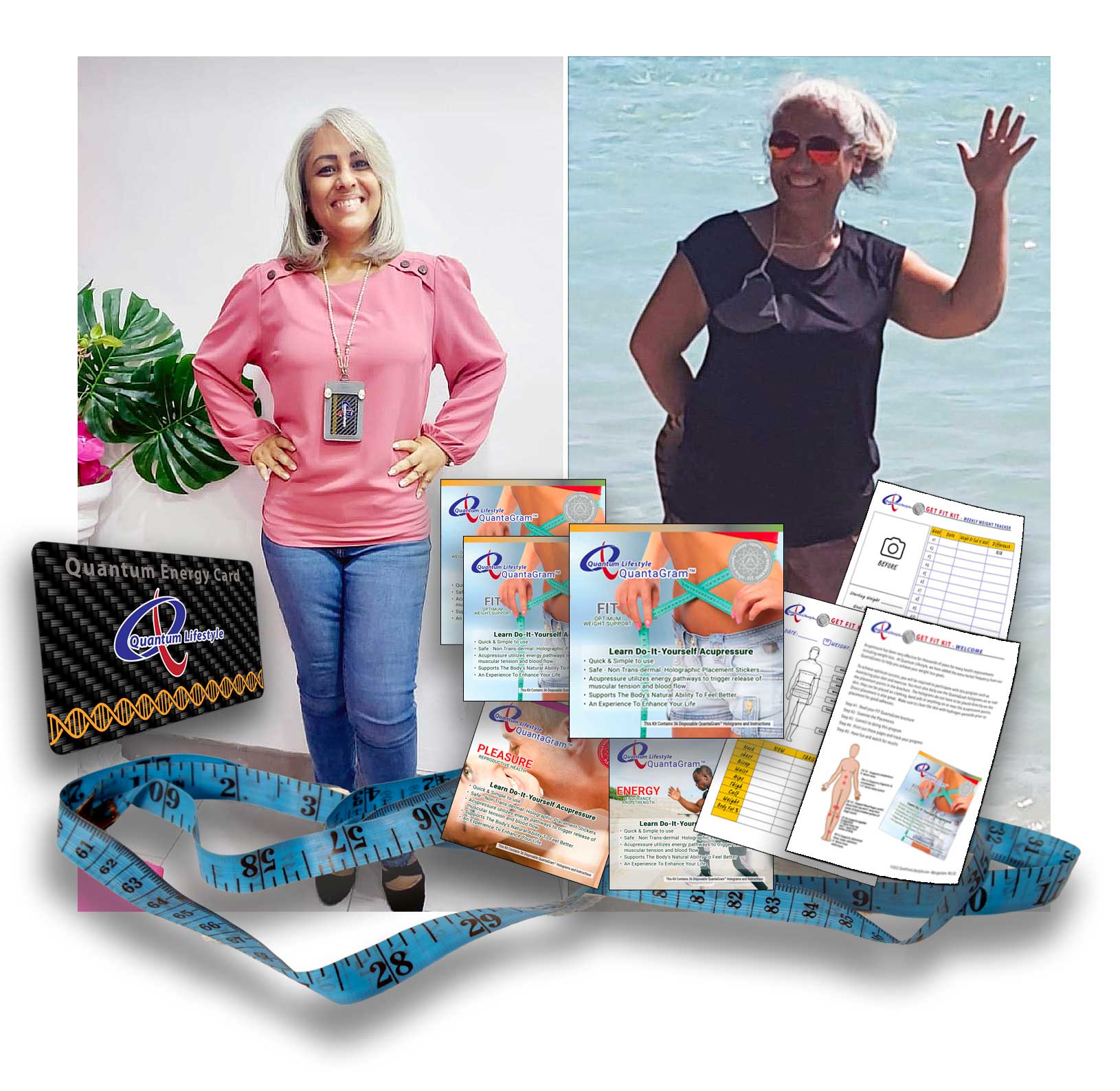 Meet Aylin… Our Quantum Lifestyle Affiliate. Aylin put our fit holograms and our weight loss plan to the test… and look at her now!
Here is what Aylin had to say on 11/6/22: "I started using the "Do-It-Your-Self" Acupressure Kit with QuantaGrams in December 2021. By March 2022 I had already lost more than 12 pounds. The wonderful thing about this is that my weight was always between 168 to 175 pounds. Today, almost a year later, my weight is 135 pounds, and I maintain it thanks to the combination of my wonderful fit quantagrams. No rebound effect, no anxieties, no pressure to lose weight! Att: Sued Aylin"
Our Fit QuantaGrams are available individually or you can purchase an entire kit for additional help with energy, balance and hormone support with acupressure.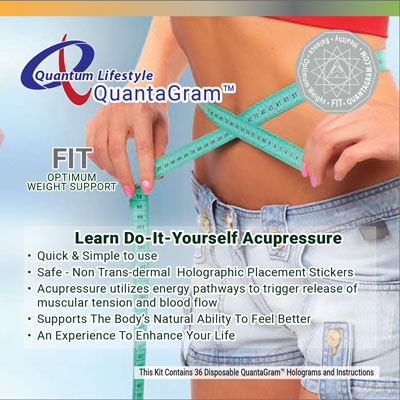 Each "Do-It-Yourself" Acupressure Kit contains 36 disposable self adhesive Quantum Infused QuantaGrams.
Also included are detailed instructions for placement on or near acupoints best to support your desired result.
Get the single Fit "Do-It-Yourself" Acupressure Kit or buy the complete program.
The complete 90 Day Program includes:
3 Fit Kits

1 Quantum Energy Card (supports balance and wellbeing)

1 Pleasure Kit (support for moods, etc)

1 Energy Kit

1 Downloadable Fit program
Download the Fit Program Here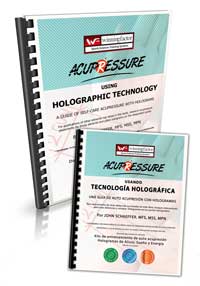 Exclusive book about holograms and acupressure
ACUPRESSURE USING HOLOGRAPHIC TECHNOLOGY
Written by John Schaeffer, Sports Scientist, Trainer of Pro Sports and Olympic Athletes. English and Spanish version.
Read More…