HOLOGRAPHIC COMMUNICATION
"DO IT YOURSELF ACUPRESSURE
TRAINING KITS"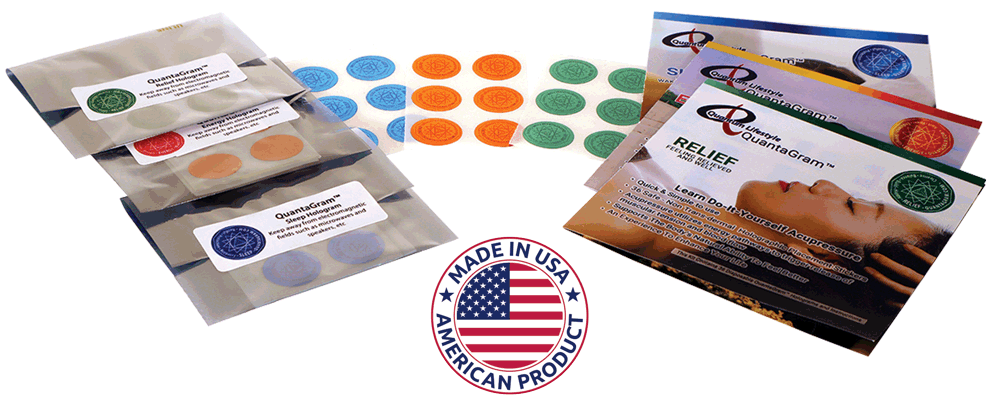 QuantaGram™
"Do it yourself acupressure training kits"
 Acupressure & Acupuncture therapy have been recommended for discomfort and speedy recovery of health problems for thousands of years. We have created a special product called QuantaGram™. Our products are a special disposable non-invasive holographic sticker.
Each kit contains 36 disposable holograms along with common placements for Acupressure points. You can use, learn and experience acupressure by following these points shown inside this kit. This QuantaGram™ Acupressure Kit has been designed to be a non-invasive, safe, and effective way to learn our method of "do-it-yourself" Acupressure at home. This can help facilitate energetic communication via the body's meridians supporting harmony and a balanced body. Acupressure also supports the body's ability to cleanse, balance and build.
"Do It Yourself Acupressure" Holograms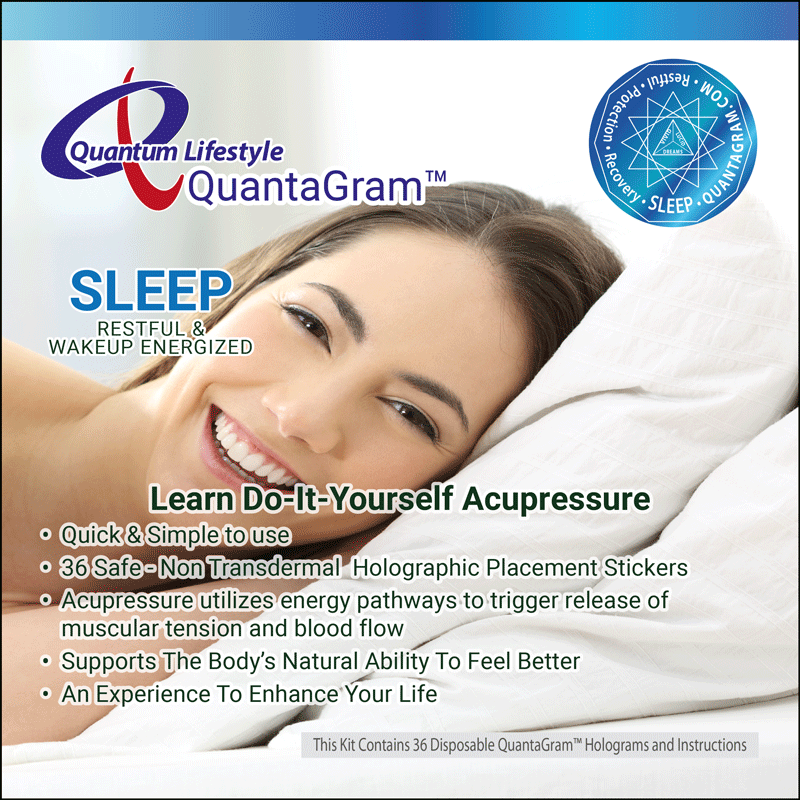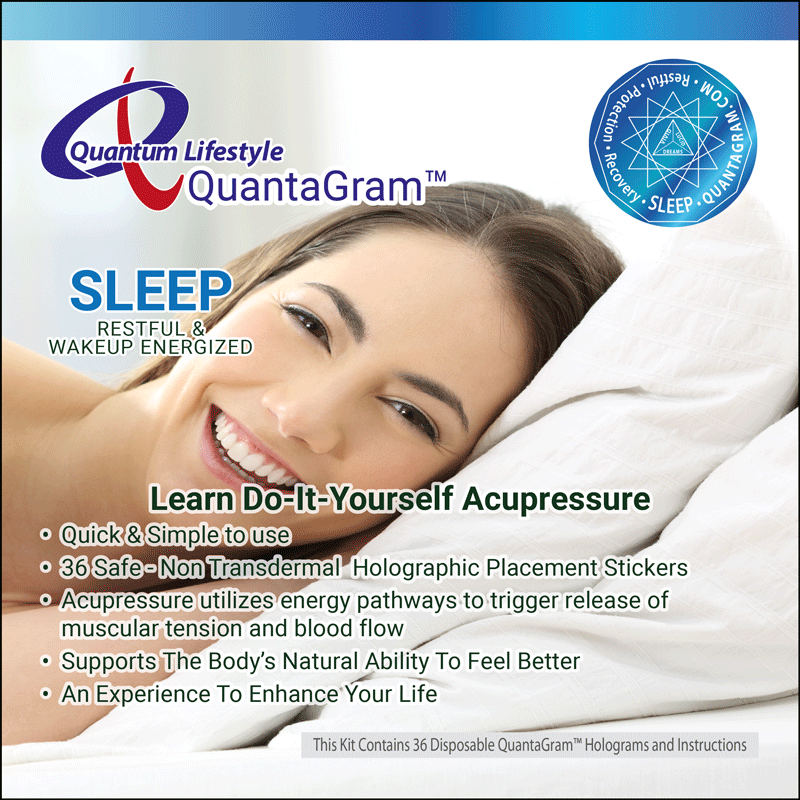 What's In Each Kit?
36 Holograms

Instructions With Sample Hologram Placements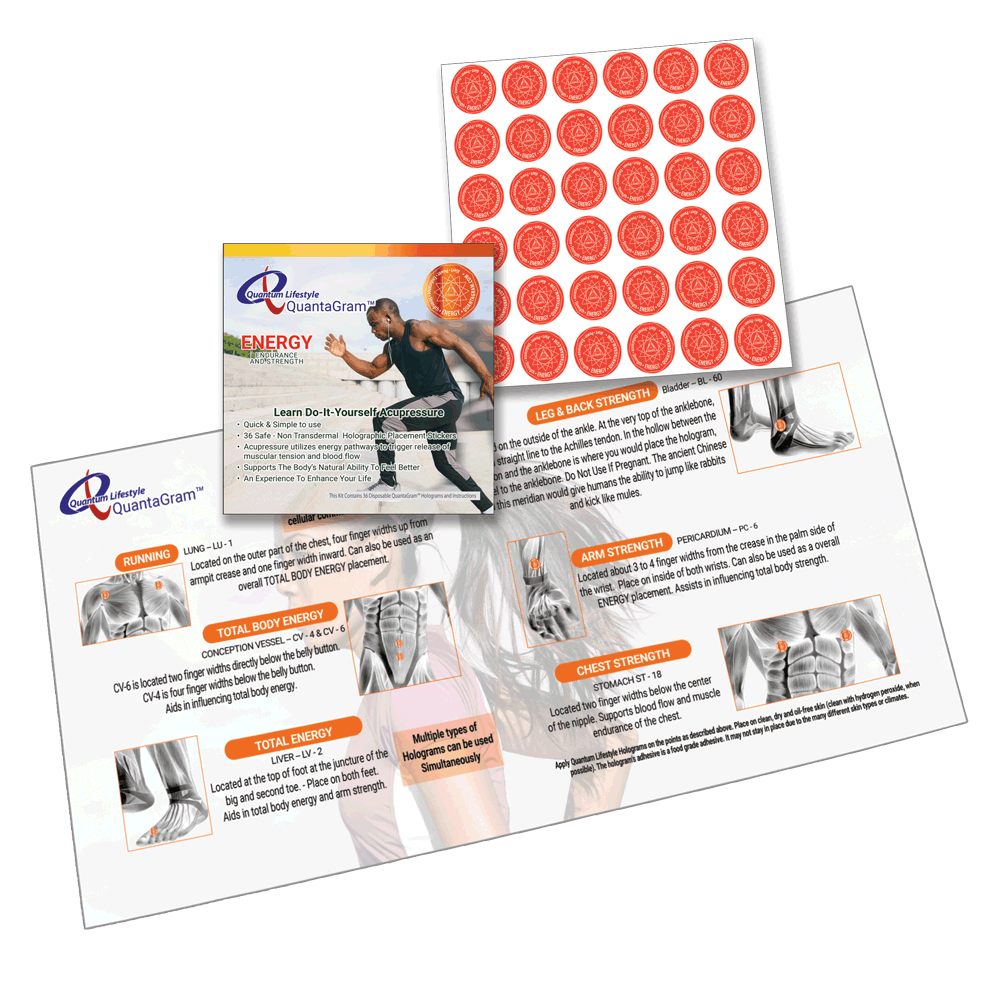 Quantum Lifestyle QuantaGram products are formulated and manufactured by our company right here in the USA. They have been marketed, tested and improved for over 10 years with great success.
The benefits of using our QuantaGram products along with acupressure placements are to support improved energy, improved sleep and improved relief along with reducing some of the effects of aging.
Each hologram has been Quantum Infused with our proprietary formula of energetic and specific herbal frequencies to support your acupressure placements.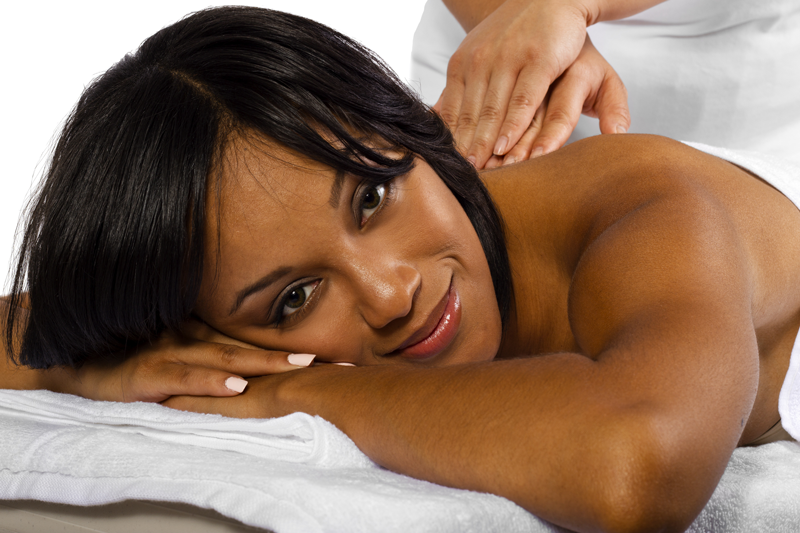 We Live In A World Of Frequency
We're all exposed to…
Dangerous electrical Pollution
Cell Phones
WiFi
Electrical Appliances
Electrical Magnetic Fields (EMF)
Emotional Stress & Relationships
And… We Are Walking Antennas
Absorbing Frequencies
Eating Frequencies
Feeling Frequencies
Transmitting Frequencies
Your Skin and DNA Are Antennas