"Do-It-Yourself Acupressure" Kit
Featuring Quantum Infused Holograms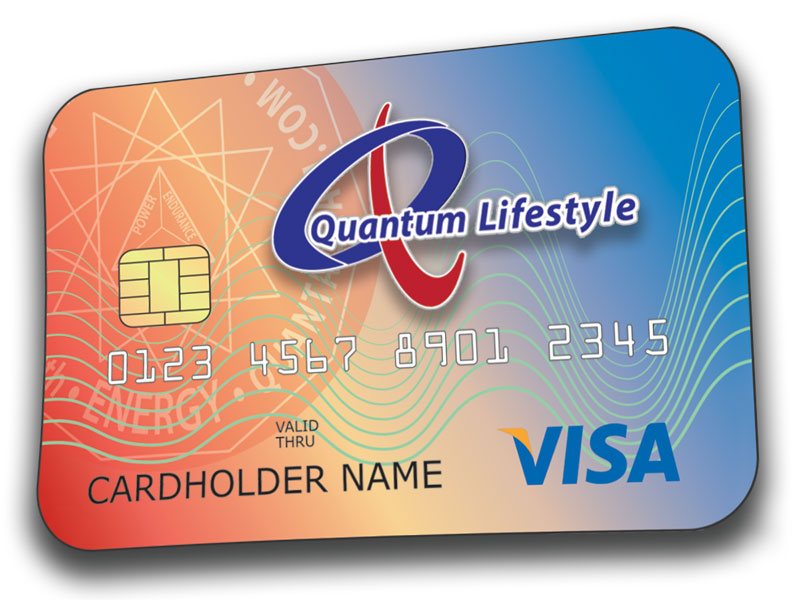 A PAY PLAN DEVELOPED FOR TODAY'S ECONOMY
In today's economic times everyone needs a side hustle. Some want a career. At Quantum Lifestyle, we have exactly what you're looking for.
A plan is made for the part timer wanting to earn a few hundred dollars a month but also accomodates growing to full time for a dream come true living.
When you become an Affiliate with Quantum Lifestyle, you will not only love being part a caring team, but you will also receive the generous and obtainable benefits below.
Retail Profit From Your Personal e-Commerce Site
Fast Start Training Bonuses
Weekly Rank Payouts
Personal Sponsored Matching Bonuses
Monthly Lifestyle Bonuses
Q-Life Bonus
Zoom Webinars
No Front or Back End Loading
No Ridiculous Quotas
Achievable, Realistic, and Sustainable Ranks
Seamless Pay Plan
Weekly and Monthly Pay Directly To You Bank Secured Quantum Lifestyle Visa card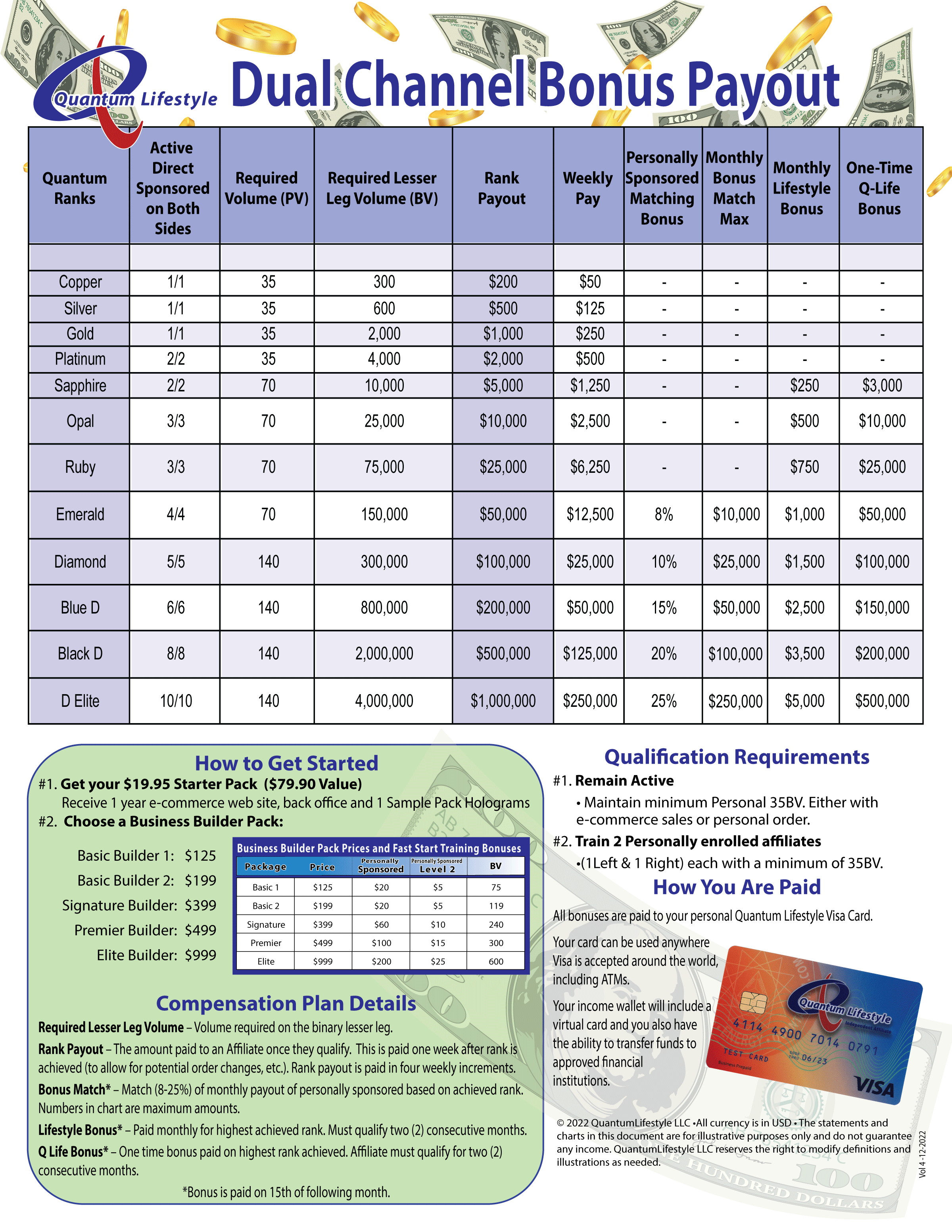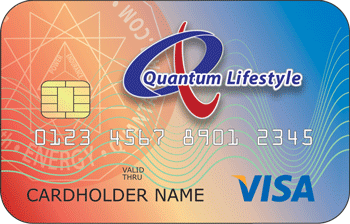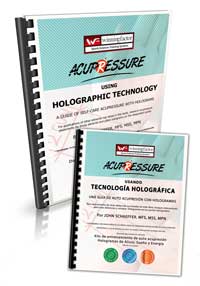 Exclusive book about holograms and acupressure
ACUPRESSURE USING HOLOGRAPHIC TECHNOLOGY
Written by John Schaeffer, Sports Scientist, Trainer of Pro Sports and Olympic Athletes. English and Spanish version.
Read More…