Quantum Lifestyle
New Hybrid Stair Step – Compensation Plan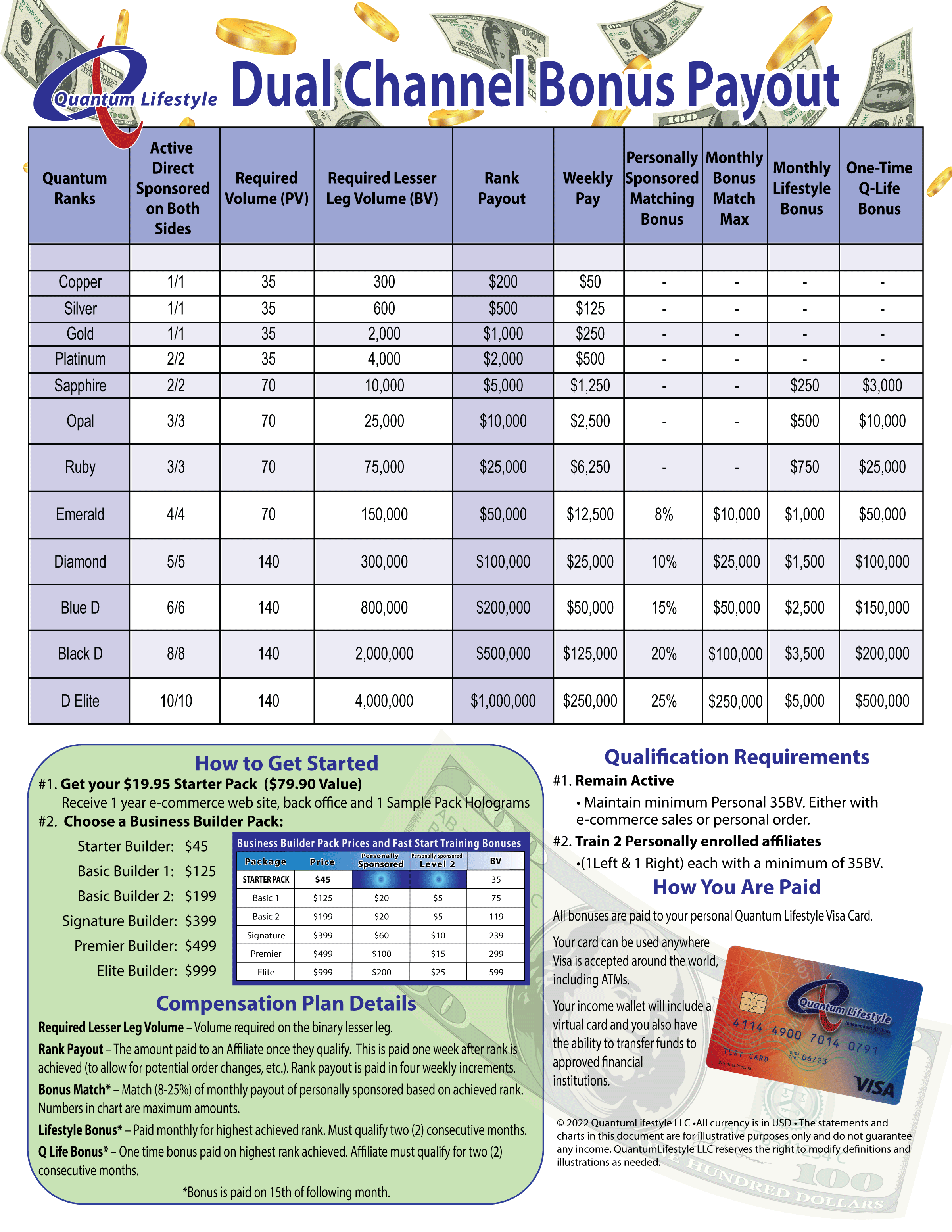 English & Spanish versions of Compensation Plan
Click the download button below to view in another tab and view or download from there.
Click Animated Pay Plan Presentation above.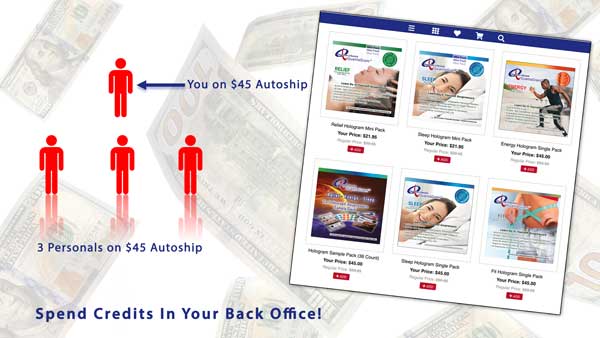 Autoship- 3 and yours is FREE
When you are on $45 monthly autoship and you have 3 personally sponsored on monthly autoship, you will receive credit in your back office to purchase your desired product.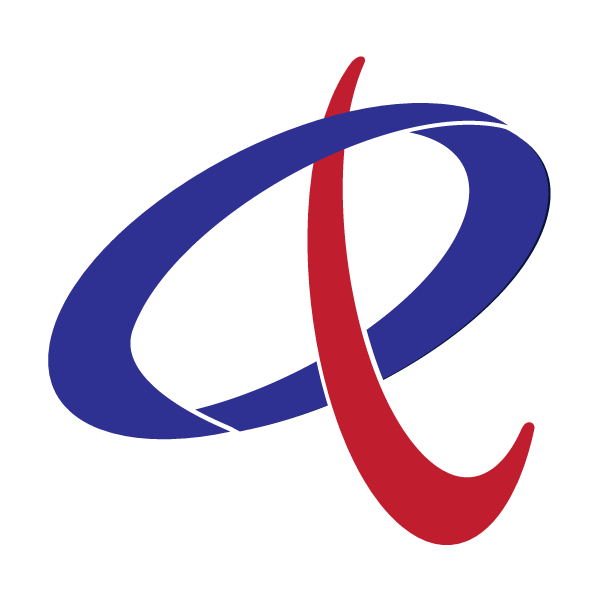 ©2021 Quantum Lifestyle LLC
No reproduction in whole or in part without written permission.  All Rights Reserved. All trademarks and product images exhibited on this site, unless otherwise indicated, are the property of Quantum Lifestyle LLC.